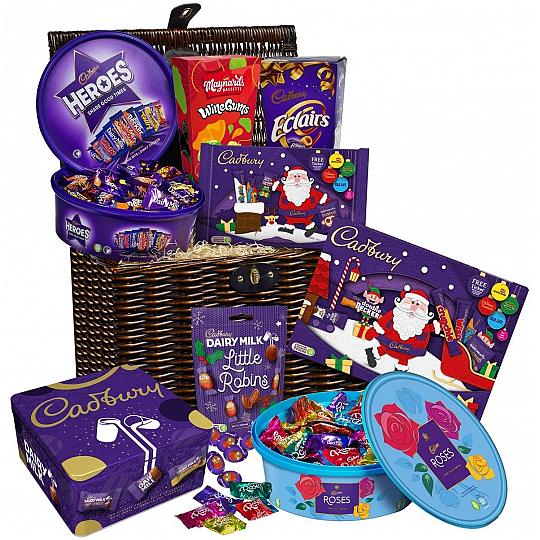 A real wicker hamper filled with a selection of Christmas chocolates and treats from Cadbury.
The Cadbury Christmas Chocolate Wicker Hamper contains:
Cadbury Christmas Snowman Selection Box.
Cadbury Christmas Sleigh Selection Pack.
Cadbury Chocolate Santa.
A bag of Cadbury Snow Bites.
Milk Chocolate Tree Decorations.
Cadbury Wishes Share Bag.
Cadbury Dairy Milk Freddo Faces Tube.
Cadbury Dairy Milk Buttons Tube.
A net of Gold Chocolate Coins.
Cadbury Dairy Milk Mousse Snowman Chocolate Bar .
And a tub of Maynards Christmas Jellies.