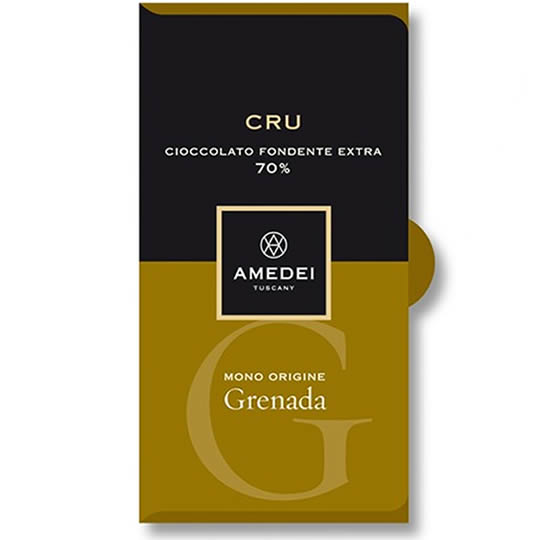 The Grenada single origin bar from Amedei provides a strong and robust cocoa flavour profile with a spicy edge. Good length of taste. Created using Trinitario cocoa.
Amedei Grenada:
Cocoa Content: 70%.
Chocolate Type: Dark.
Bean Type: Trinitario.
Country of Origin: Grenada.
Weight: 50g.
Tasting Notes: Spicy & Roasted.
Collection: Amedei Cru.
Presented in an envelope wrapper with information about Amedei inside.