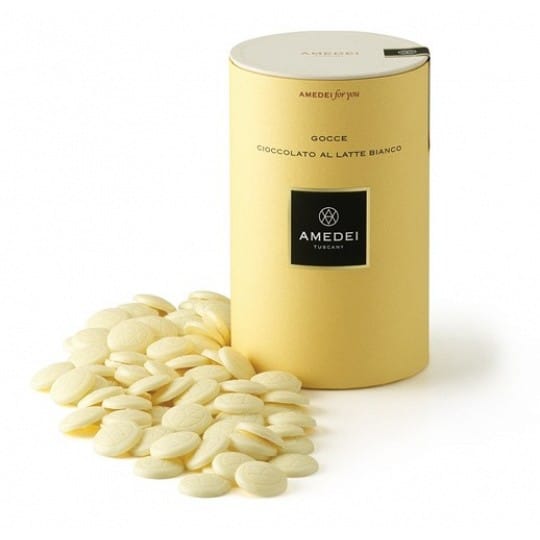 Superior white chocolate couverture drops (fine cooking chocolate) from Amedei. For the finest of creations from chocolate making to desserts and decorations. Used by the highest professionals. Rich, creamy and exceptionally full flavoured.
The Amedei chocolate drops are also available in milk chocolate as the
Amedei 35% Cocoa Milk Chocolate Drops
and dark chocolate as the
Amedei 70% Cocoa Dark Chocolate Drops
.